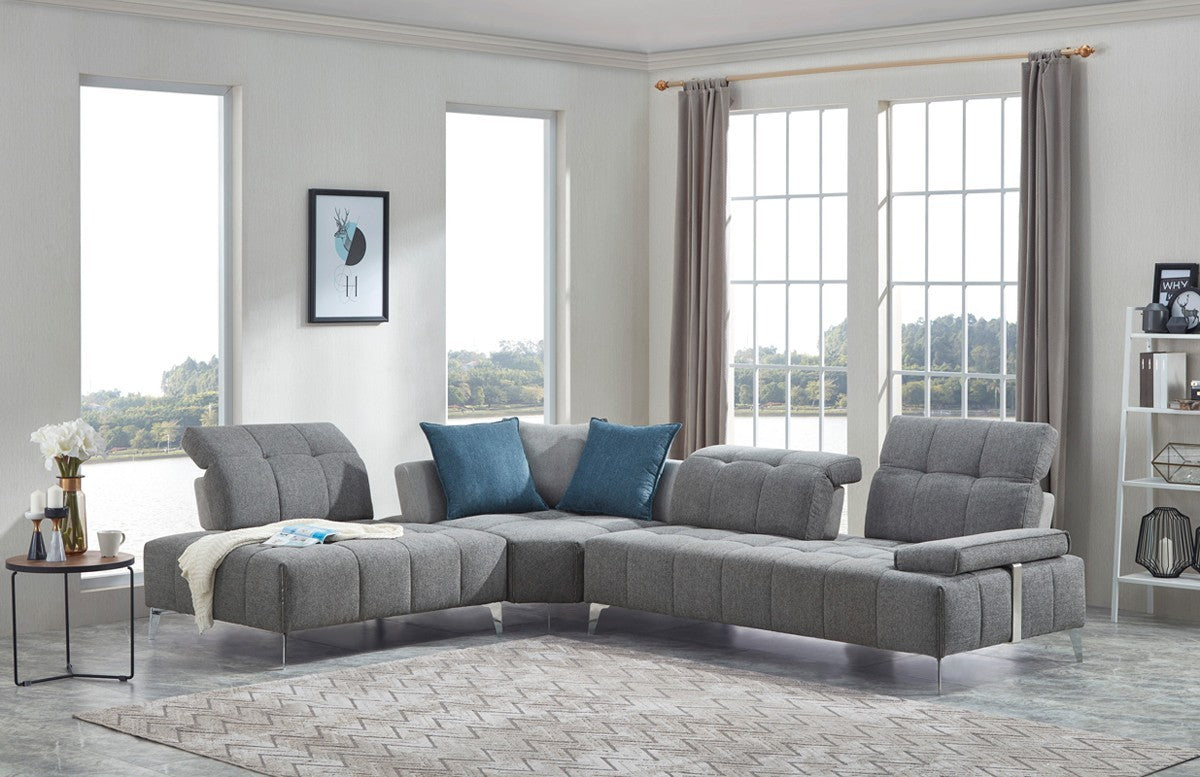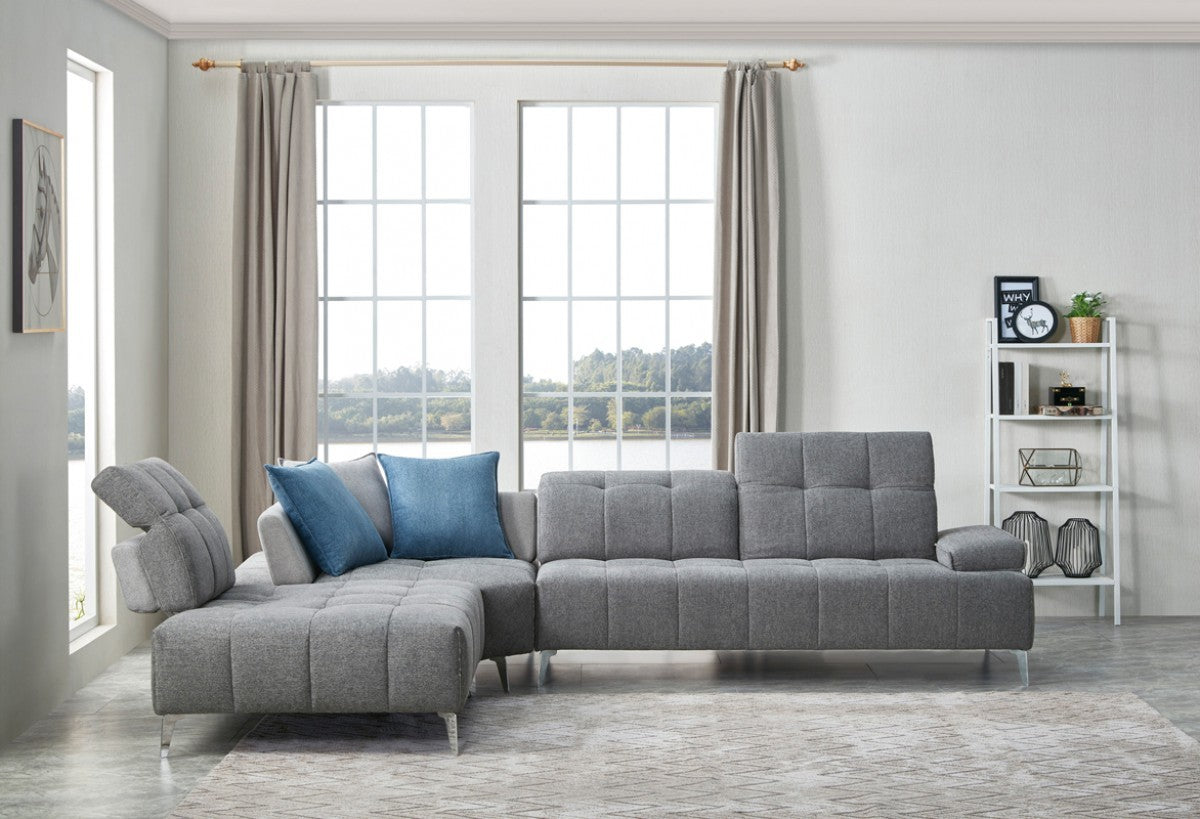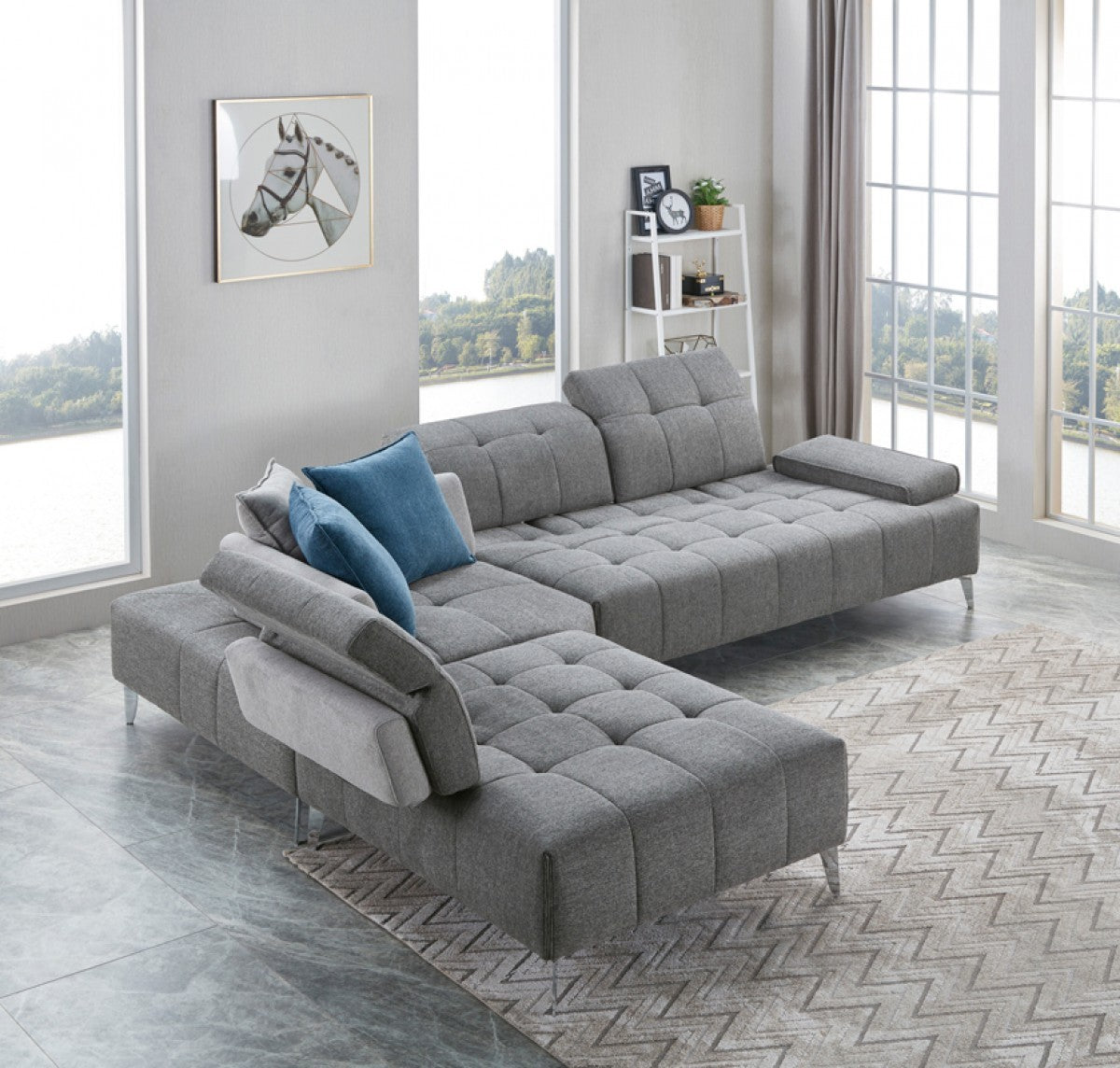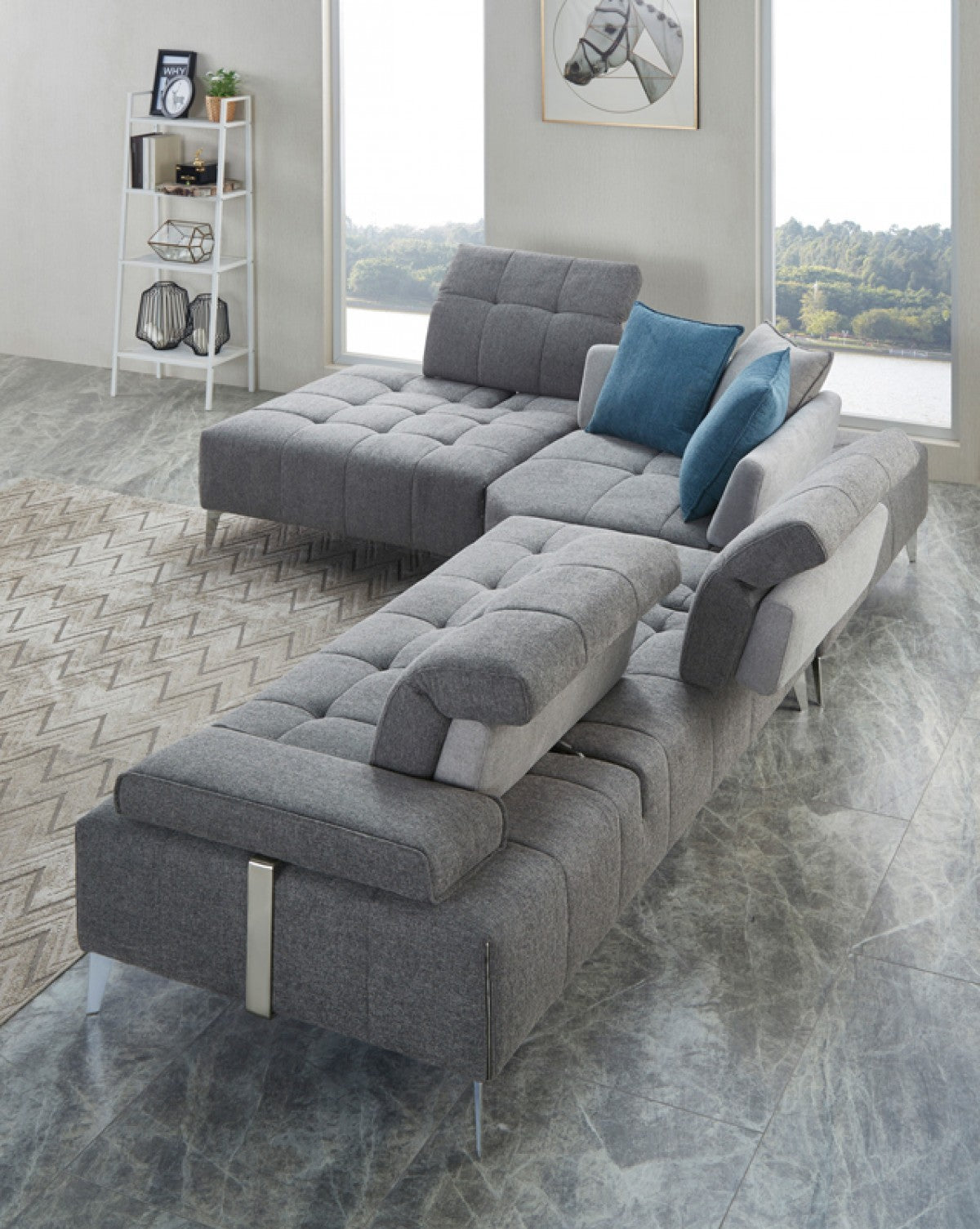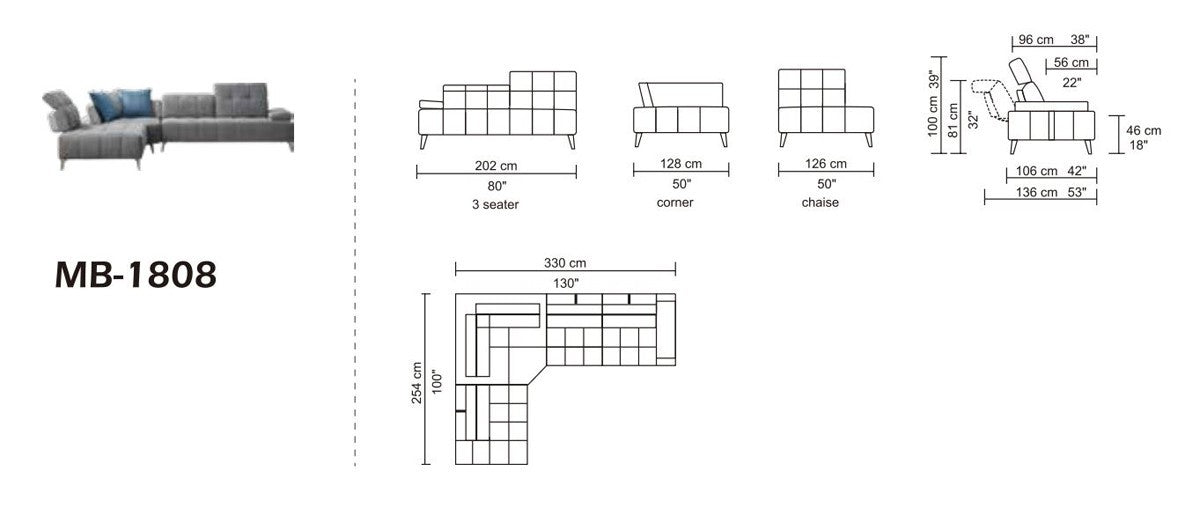 Chloe Gray Fabric Moveable Back and Adjustable Sectional Sofa
Sale price
$2,337.99
Regular price
$3,895.70
(/)
Elevate your living space with the Chloe Gray Fabric Moveable Back and Adjustable Sectional Sofa, a fashionable and convenient addition that exudes modern elegance and casual sophistication. This sectional sofa is designed to enhance your space with its sleek and versatile styling.

The durable, slightly heathered gray tufted fabric upholstery creates a fresh and inviting atmosphere. Its tufted design adds texture and visual interest, while the softness of the fabric ensures a comfortable lounging experience.

One of the standout features of this sectional sofa is the ability to customize it to your liking. The moveable backrests and adjustable headrests allow you to create the perfect seating arrangement for relaxation or entertainment. Whether you prefer a more upright position or a laid-back recline, this sectional adapts to your comfort needs.

The sectional is raised off the floor with shiny stainless tapered legs, adding a clean and modern flair to its overall aesthetic. These legs provide stability and complement the contemporary design of the piece.

The versatile armrest design allows it to be transformed from a track arm to a regular arm, giving you the freedom to choose the style that suits your preferences and the overall look of your space.

With dimensions of 39" x 130" x 100", this sectional sofa offers ample seating space, making it perfect for entertaining guests or lounging with your loved ones. Its spacious design ensures that everyone can find their ideal spot for relaxation and enjoyment.

Upgrade your lounging experience with the Modern Gray Fabric Moveable Back and Adjustable Sectional Sofa. Its modern and contemporary design, combined with its customizable features, makes it an excellent choice for creating a stylish and comfortable living space.

Don't miss out on the opportunity to transform your home. Invest in this sectional sofa and indulge in the luxury of modern elegance and personalized comfort.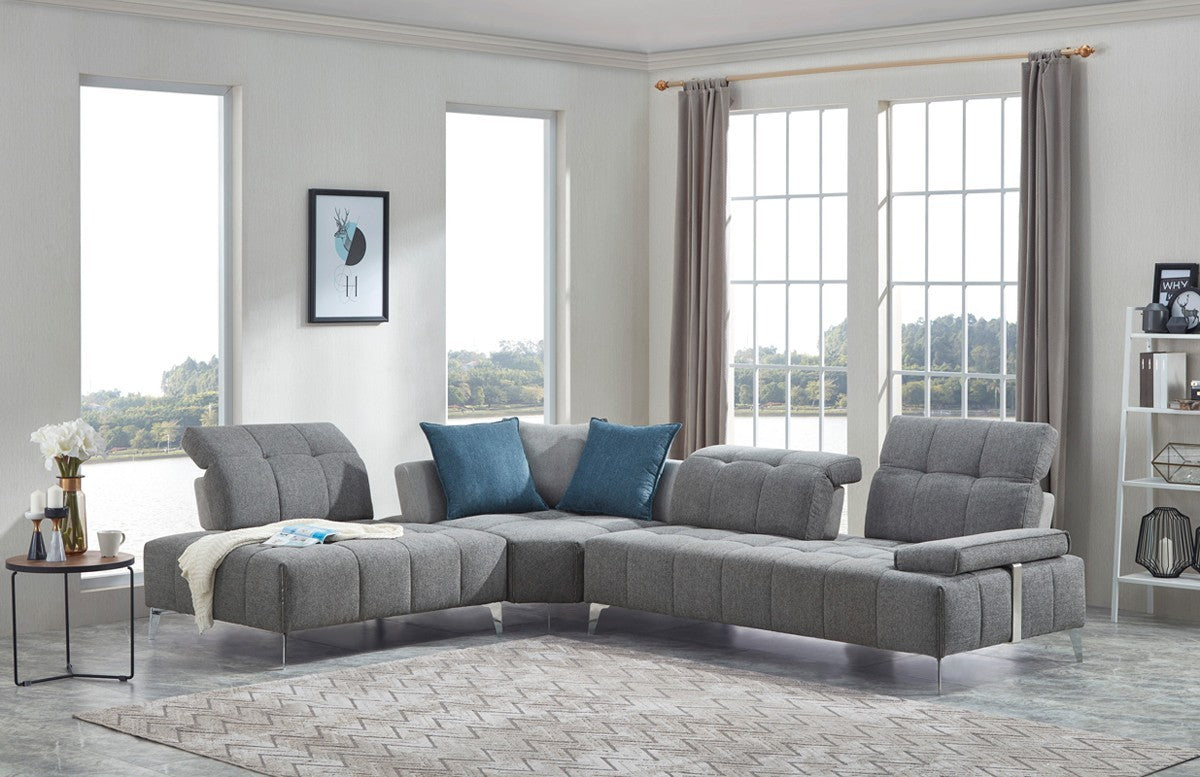 Chloe Gray Fabric Moveable Back and Adjustable Sectional Sofa
Sale price
$2,337.99
Regular price
$3,895.70
Choose options