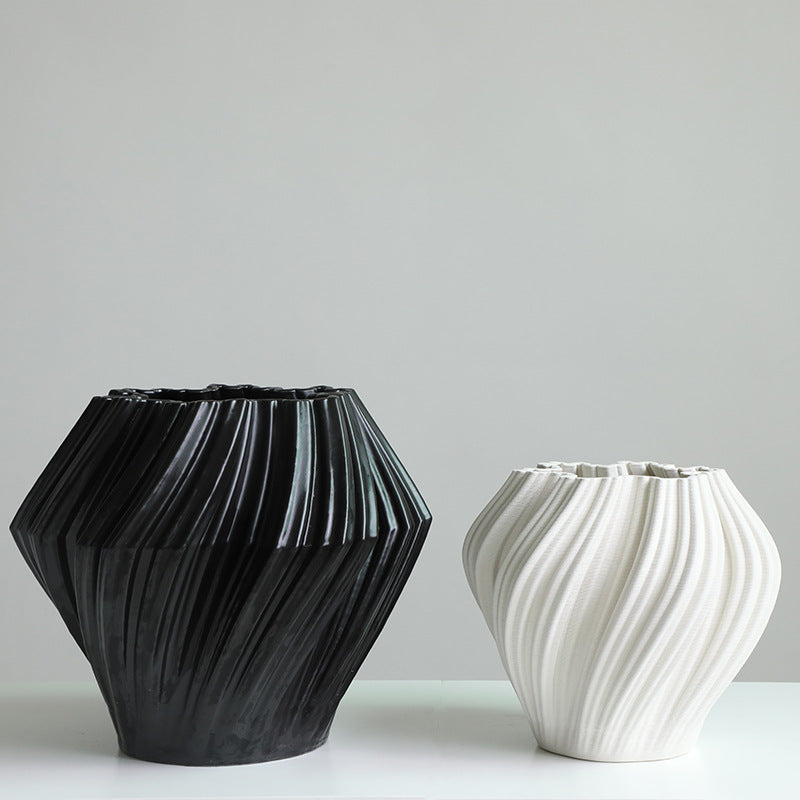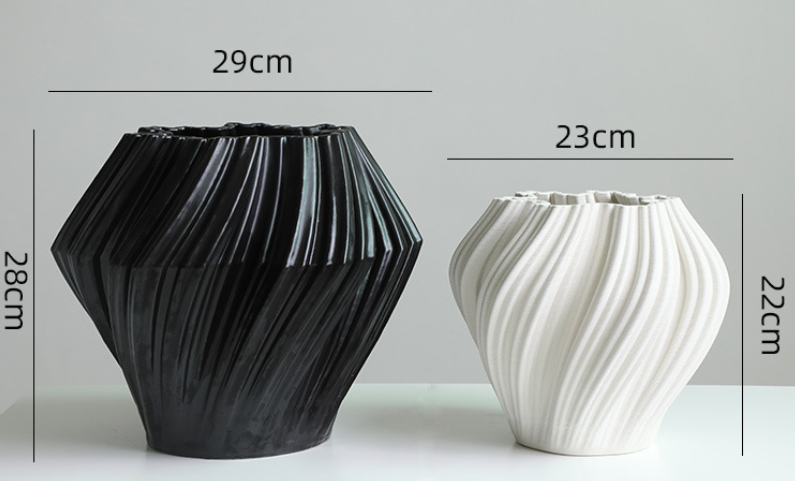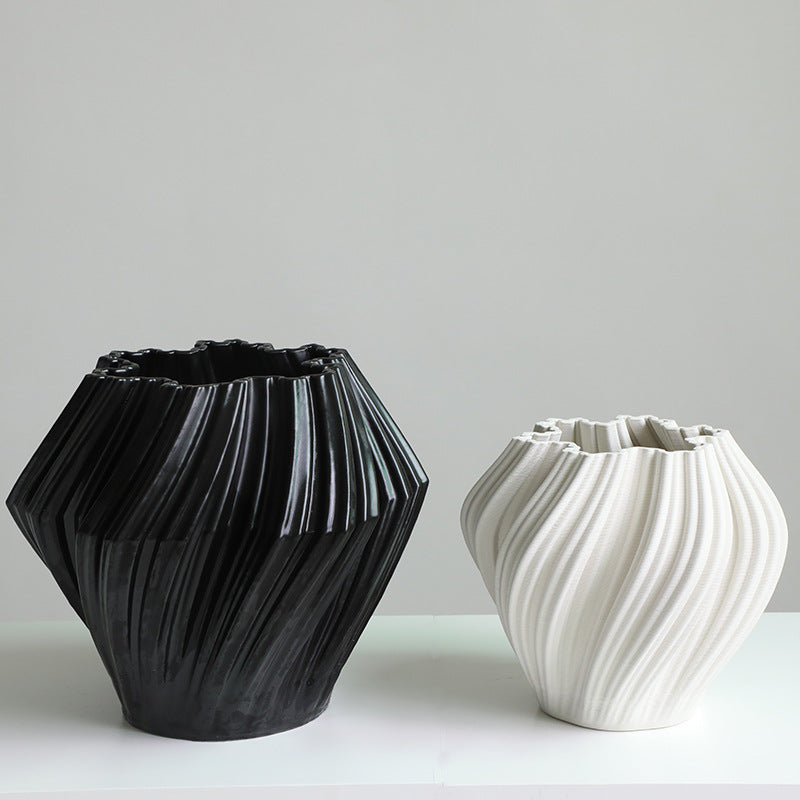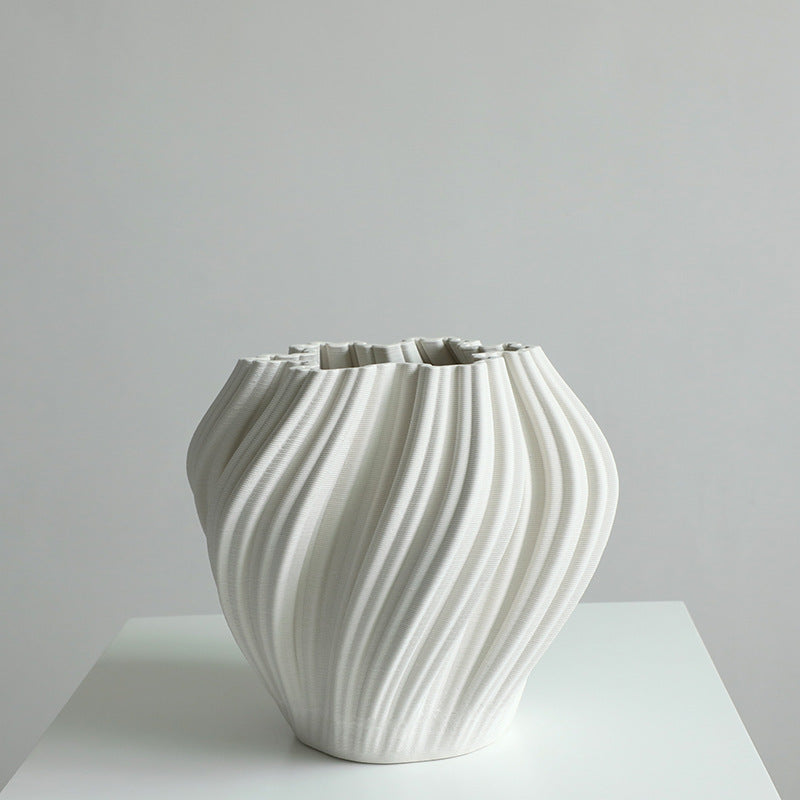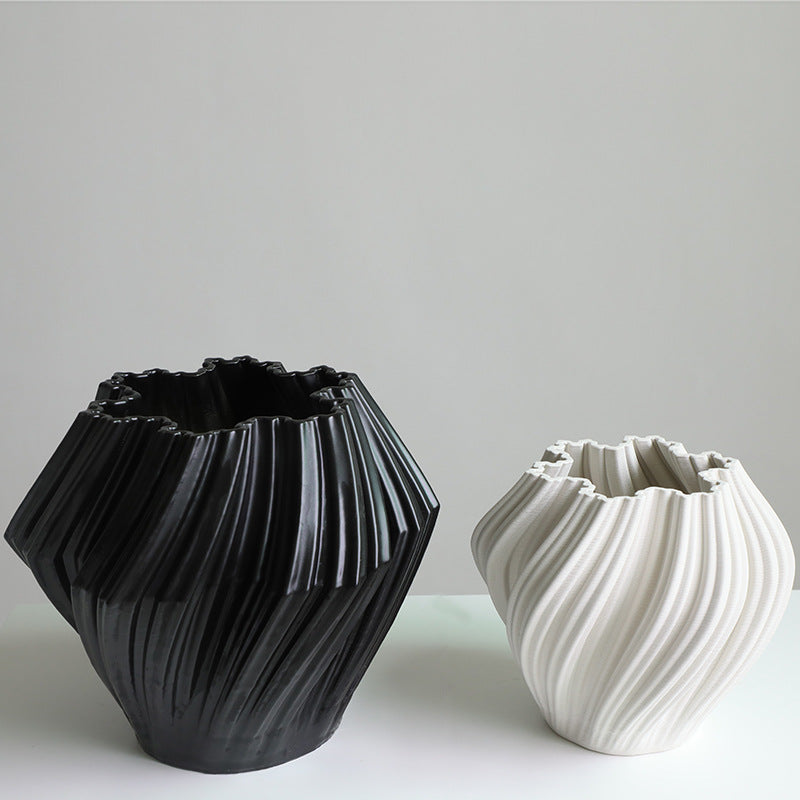 Sway Textured Glazed Vases
Sale price
$55.00
Regular price
(/)
Introducing the Sway Textured Glazed Vases, the epitome of modern simplicity and luxury. Crafted with precision from the finest ceramic, this vase exhibits an exquisite glazing technique, elevating its surface to new heights of sophistication.

The Sway Textured Glazed Vases are available in two captivating sizes - a commanding Large Black and a petite yet charming Small White. Both sizes are a testament to contemporary design, allowing you to choose the perfect piece to complement your unique decor style.

This versatile vase is not just a decorative item; it's a statement of impeccable taste and refinement. Whether showcased individually or paired together, the Sway Textured Glazed Vases are destined to become the centerpiece of any room, making a lasting impression on all who appreciate true beauty and luxury. Elevate your living space with this piece of artistry and let it add a touch of modern elegance to your surroundings.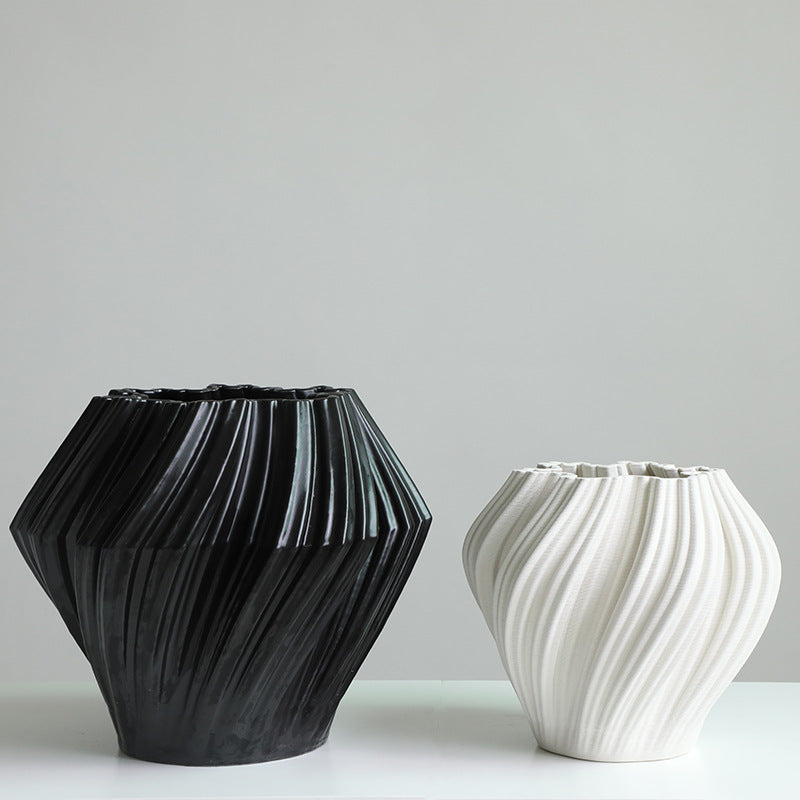 Sway Textured Glazed Vases
Sale price
$55.00
Regular price
Choose options