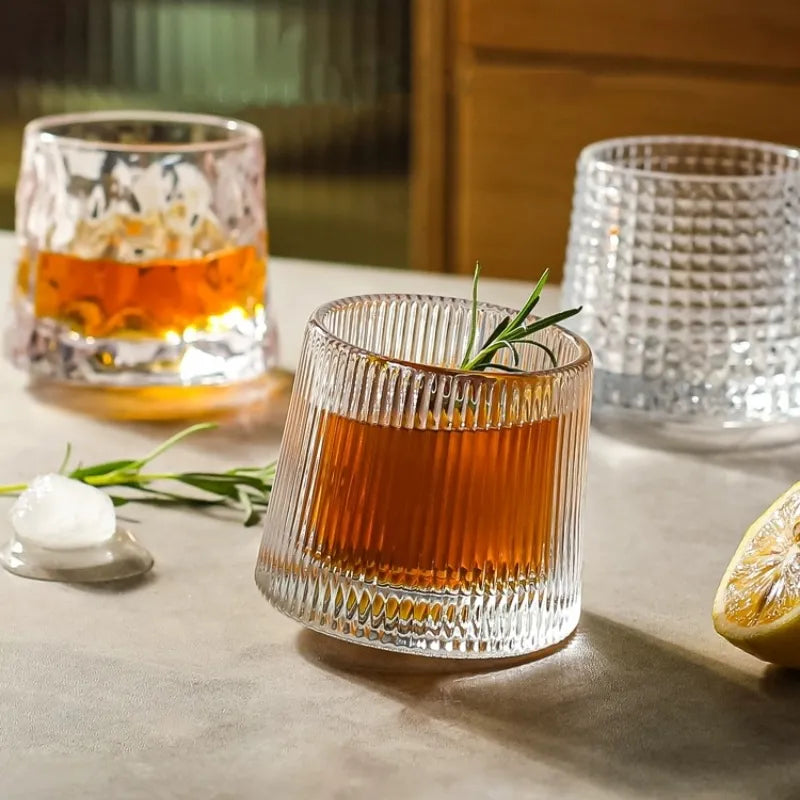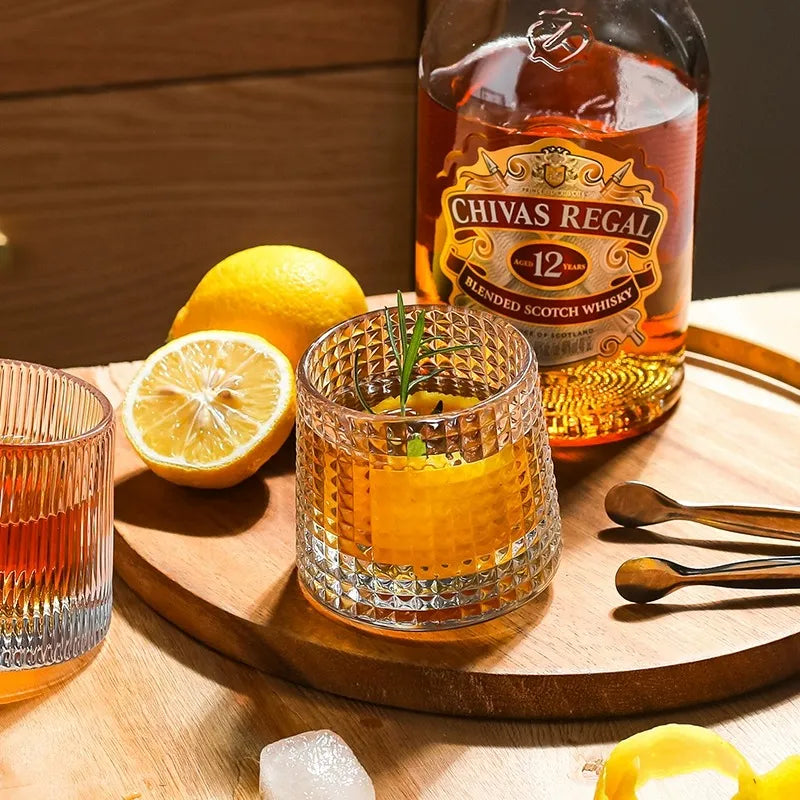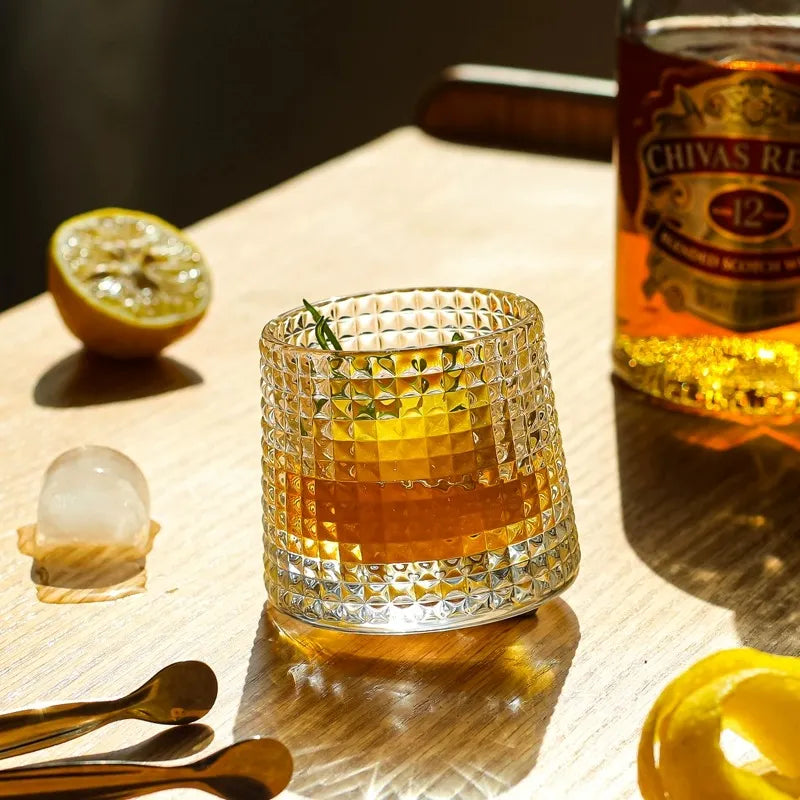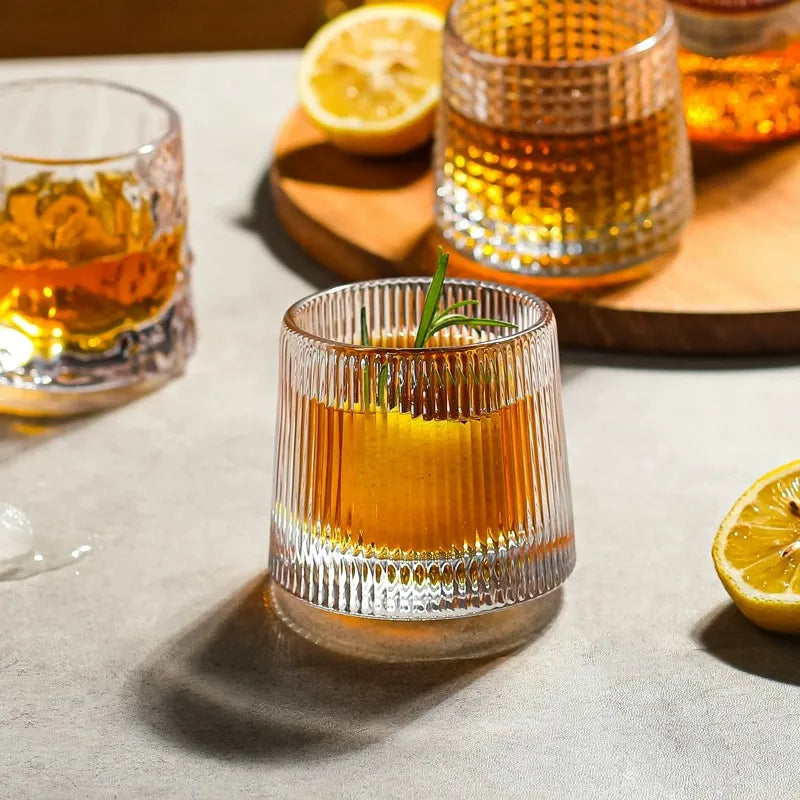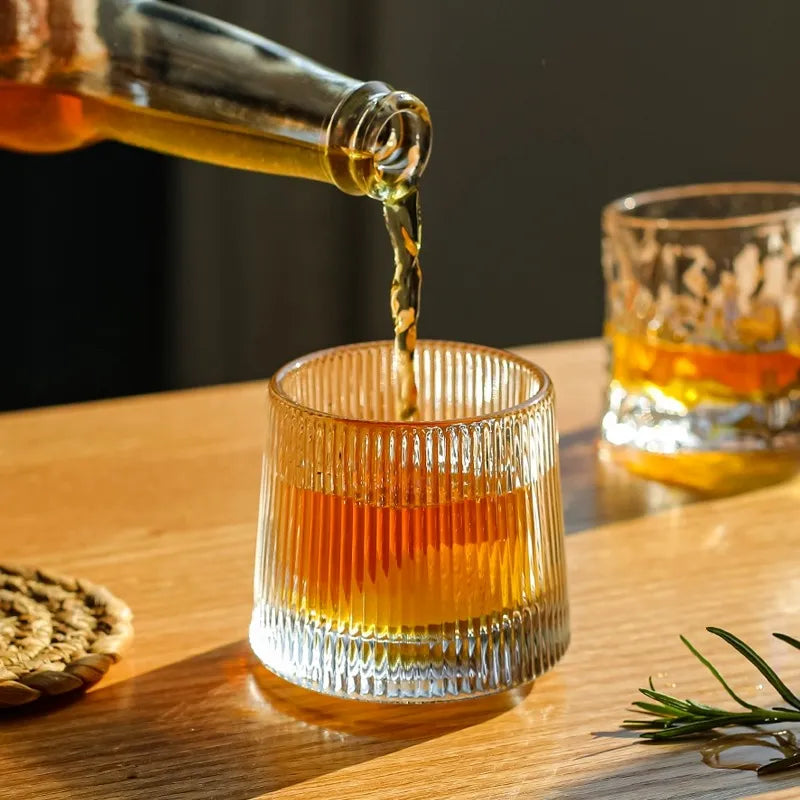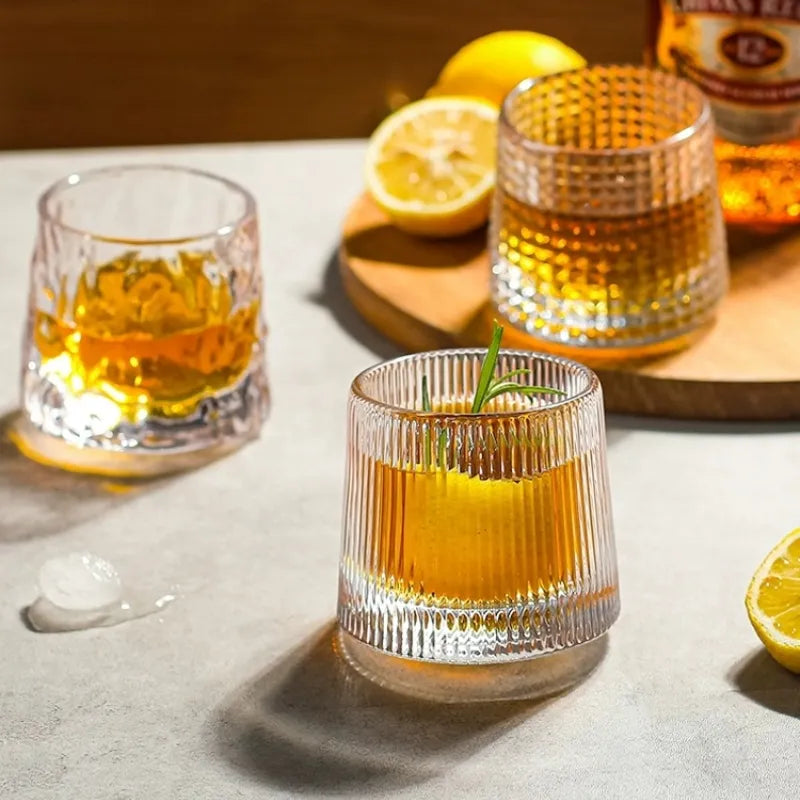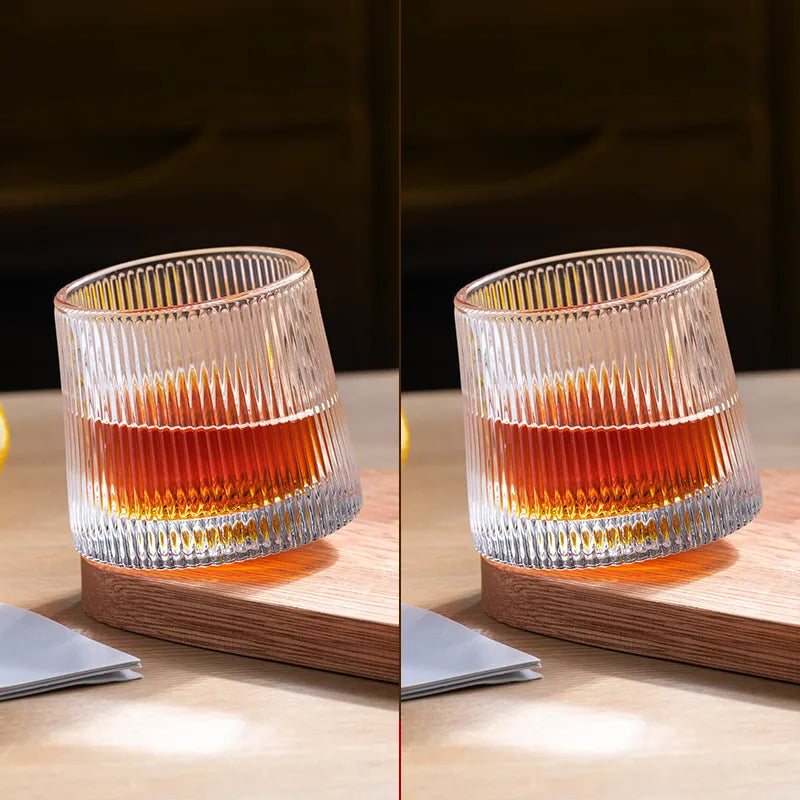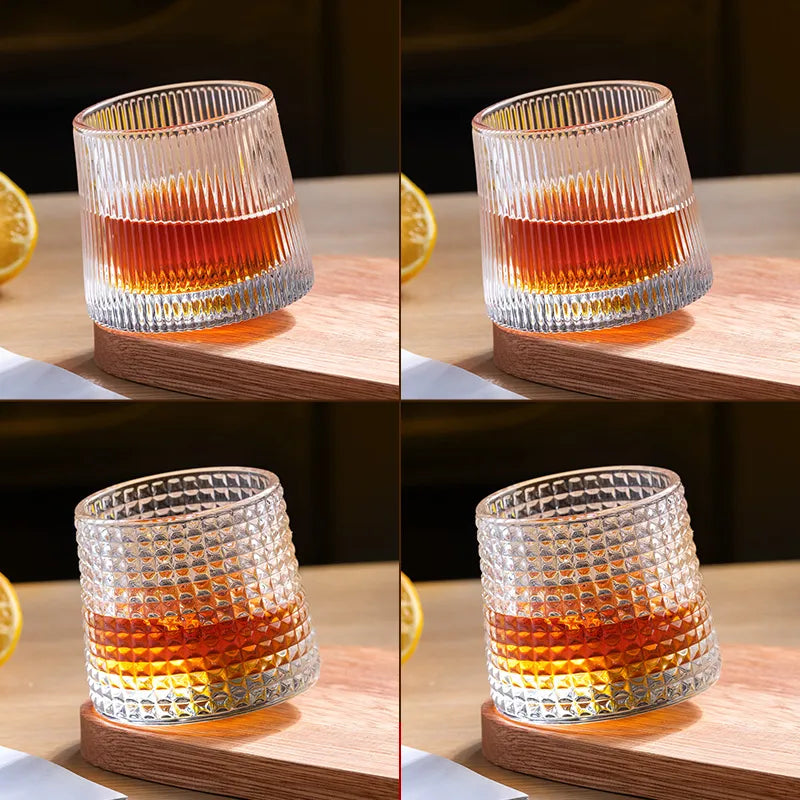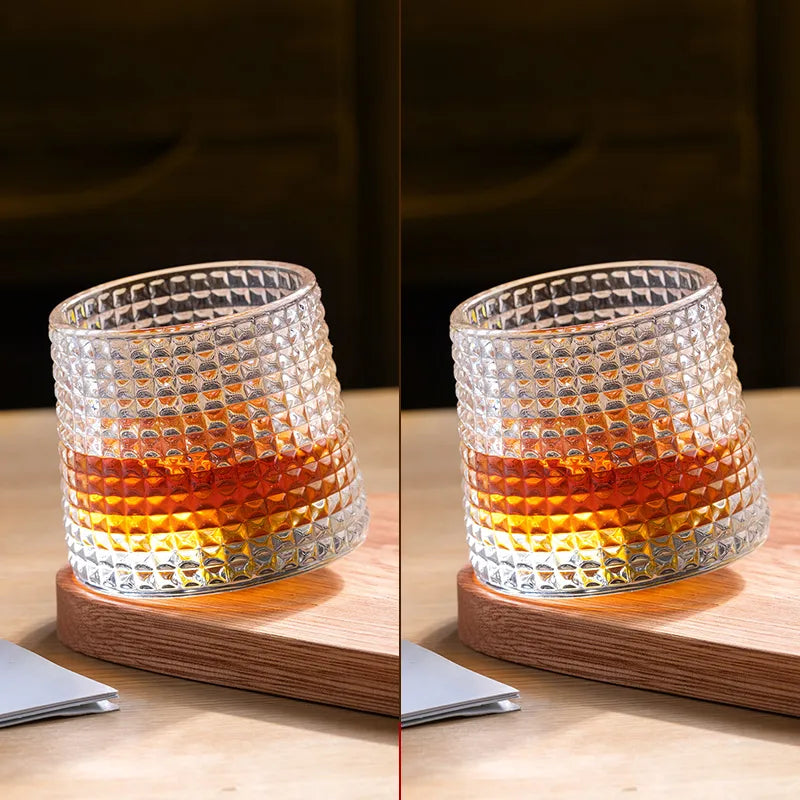 GIANXI Rotating Glass Cup Set
Sale price
$36.05
Regular price
(/)
Introducing the GIANXI Rotating Glass Cup – Elevate your home bar experience with these exquisite crystal glass cups, designed to enhance the enjoyment of your favorite spirits. Crafted from premium textured glass, these luxury transparent vessels are the epitome of elegance and style.

Whether you're savoring a fine Vodka, Whisky, Sake, Shochu, or Liqueur, these versatile glass cups are the perfect choice for any occasion at home. With a capacity ranging from 101mL to 200mL, they accommodate a wide range of drink preferences, ensuring your libation is enjoyed just the way you like it.

What sets these glass cups apart is their innovative 360-degree rotating feature, allowing you to swirl and aerate your drink effortlessly. The thickened body and bottom provide a satisfying weight and stability, making each sip a luxurious experience. The durable wall thickness not only adds to the cup's longevity but also ensures a comfortable grip.

Whether you're indulging in a hot toddy by the fireplace or relishing a chilled cocktail on a summer evening, the GIANXI Rotating Glass Cup is designed to meet all your beverage storage needs. Elevate your home bar collection and enjoy your drinks in unparalleled style with these stunning glass cups. Cheers to the perfect pour every time!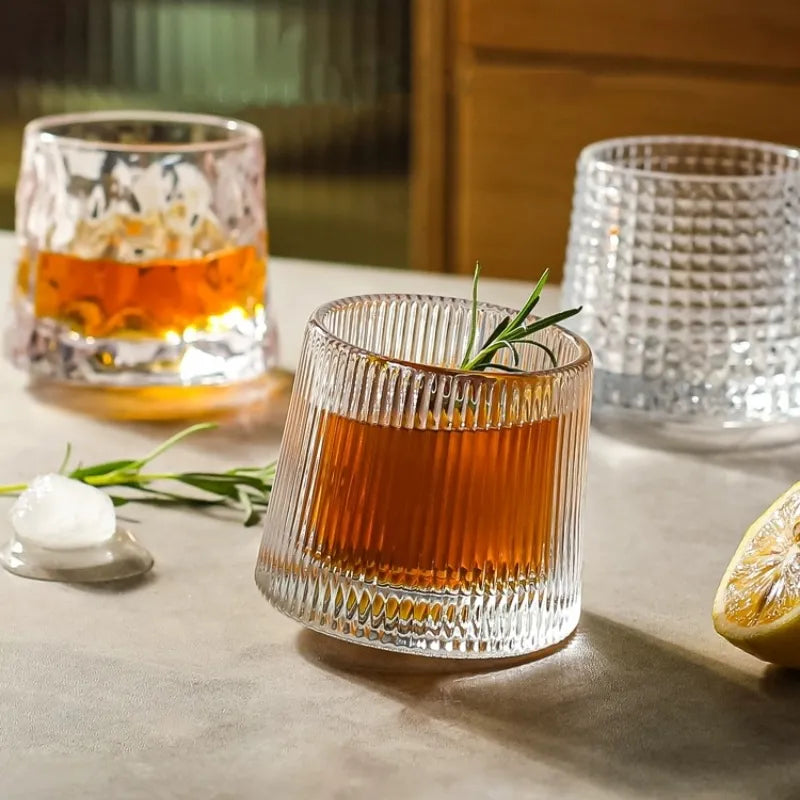 GIANXI Rotating Glass Cup Set
Sale price
$36.05
Regular price
Choose options